Big Ed's 1997 OOSL Philadelphia Athletics Narrative
"No man is going to sell my carcass unless I get half."
-Deacon White-
---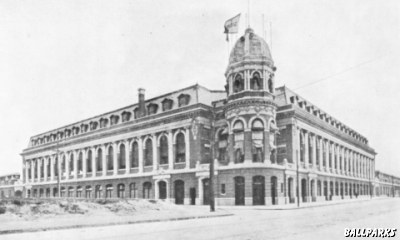 The 1997 OOSL Philadelphia Athletics Season Narrative

---

Here is the narrative summary to my initial season in the OOSL. But first, some statistics to gain a basic understanding of where the team is at, and to contrast against the performances of certain key individuals. It is also helpful to keep in mind that the Athletics had the worst won-lost record in both OOSL Leagues in 1996 (ahem, the year -before- I was the Owner!).

---


Here are some important 1997 Philadelphia team offensive stats to consider:


                  Philly  Opp.  Total
TOTAL RUNS          588    642  1230
Avg RUNS per GAME  3.82   4.17   --- --> Note: we were -outscored-
HR's at Shibe Park   59     73   132 --> and -out-homered- at home
HR's at Opp.         53     69   122 --> and away!


TEAM              AVG    AB    R     H   2B  3B   HR  RBI   SB   CS    E
Philadelphia     .257  5215  588  1338  193  46  112  563   89   31  108
OOSL AL Best     .275  5397  759  1466  244  76  182  724  212   14   89
OOSL AL Average  .259  5283  653  1370  218  49  132  623   89   40  107
OOSL AL Worst    .244  5196  565  1302  184  36   51  541   37   85  125
--> We were consistently below the OOSL AL Average in many offensive categories.


TEAM              ERA   W   L      IP     H    R   ER   HR   BB    SO OAVG
Philadelphia     3.75  79  75  1385.0  1329  642  577  142  477   697 .254
OOSL AL Best     2.80  94  60  1405.1  1177  476  430  102  402   908 .231
OOSL AL Average  3.80  77  77  1388.0  1370  653  586  132  478   773 .259
OOSL AL Worst    4.41  60  94  1365.1  1528  752  681  154  598   627 .282
--> Our pitching did a little better, actually -approaching- the OOSL AL Average.


TEAM             OBA SLUG  PROD GAM   BB IBB    SO HBP   SH  SF GIDP    TB
Philadelphia    .311 .376  .686 154  400  31   683  28   94  43  116  1959
OOSL AL Best    .334 .432  .765 154  544  40   635  30   94  59   97  2322
OOSL AL Average .321 .394  .715 154  478  34   773  25   72  43  119  2081
OOSL AL Worst   .306 .351  .657 154  386  29   931  17   32  30  137  1827
--> Terrible OBA & SLUG! But we led the OOSL AL in Sacrifices (thanks to Scooter).


TEAM             CG SHO SAV    BFP IBB  BK  WP  PB IRSC% X-TOT X-OUT X-PCT
Philadelphia     11  11  47   5860  41   2  26  12  .360   823   641  .779
OOSL AL Best     65  15  47   5622  14   2  17   4  .224   838   649  .804
OOSL AL Average  26   9  33   5902  34   6  33  11  .361   801   610  .762
OOSL AL Worst    10   3  16   6047  45   9  49  17  .485   765   542  .705
--> Ah! We led the OOSL AL in Saves (but how?) and Balks (!), and had good X-Fielding.



Overall, it would seem to have been a poor performance. Add into the mix that we played in the toughest division in all of the OOSL . . . that we played in a hitter's park . . . and the sum of such an equation looks to be very grim, indeed. By rights, such a below-average team should have been a doormat to the powerhouses of the OOSL AL East. But wait! We finished only 6 games out of first place (!), and were in The Chase (not Hal Chase, we traded him) until the last week. Ah! What happened? How could this be? Read on gentle reader . . .


---


The Beginning



My first season as Owner and General Manager brought many changes, including the Bottom Line. First thing was to get a good coaching staff, which I did by finding a lot of guys out of work at the local tavern, and then hiring the ones who could still stand up without help. Only kidding -- I scoured the archives until finding Manager Jewel Winklemeyer Ens (.513 Win Pct as a Manager 1929-1931, also a Coach 1926-29, 1932-39 & 1941), and then the rest fell into place. Ens managed the team very well during the year, considering the handicap of the Strat-O-Matic Computer Manager . . .



Anyway, I went out and traded away lots of talent, and brought back in a special kind of talent. All of the trades I made were epitomized by the Joe Jackson for Joe DiMaggio trade. Yes, that was Shoeless Joe from Hannibal Mo. that got sent packing -- again. I traded away malcontents and selfish players, and traded for those special team players and personal favorites. That's what Strat-O-Matic's realism does to you. These players are not just piles of computer statistics -- they are almost the real thing. In my mind, there is no equal to the leadership of Joltin' Joe DiMaggio. It makes me smile just to think of him on my team.



Many of my colleagues thought they had allowed a crazy person into the League. On paper many of the trades seemed to make little sense -- if one used conventional wisdom. The team's miserable 8-23 start seemed to uphold that train of thought also. I must admit that I did make a poor trade or two, but the mark of a good GM is to recover from those days when your brain deserts you and you pull the trigger on a trade you later on can't figure out why you even were talking about it! Anyway, ain't that what the Minor Leagues are for?



It took a while for the players to gel . . . for the chemistry to mix properly . . . but when it did(!) . . . the OOSL AL East stood up and took notice! We were The Team in the OOSL AL between games 32 and 154 -- going 71-52. Unfortunately, it was not quite enough to carry off the prize. To put it in perspective, a season start of 15-16 would have won the pennant for us (actually, less than that if we beat the teams ahead of us) -- so don't let anyone ever tell you that a game in April is not as important as a game in September!



---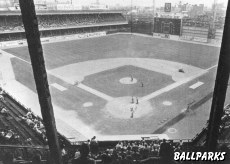 On the Pitcher's Mound
---
The OOSL AL MVP!!!
---

Guillermo "Willie" Hernandez ranked 1st in both Leagues in Saves and in Save Percentage. He also placed 3rd in the OOSL AL in Games Finished. More importantly to us, he was successful on 40 of 43 Save Opportunities (.930), while the rest of our staff was able to convert only 7 of 33 (.212)! Those, along with his miniscule 1.76 ERA and his .292 Inherited Runners Scored Pct helped earn him the 1997 OOSL AL MVP Award. Comparing him to the other Closers in the 1997 OOSL, and noting the poor offensive stats these Athletics put up as a team, one can see why Willie was so important to the fortunes of this club. Willie never let us down throughout the season. We handed him the ball when we had the barest of leads, and he came through time and time again. We gave him no margin for error, our bats provided no cushion for him. He never relented, never was overwhelmed, not even down the home stretch. He was perfect in that crucial last part of the season, but our below-average offense kept us from that winning streak we needed. The Big Question for 1998 is: Can Willie do it again? All of our opponents in the OOSL AL are wishing that 1997 was a fluke year. I have to admit that the odds are on their side he won't repeat as MVP. Life for a Closer is not known for being stable. Only time will tell, but I'm betting on Willie to help carry us to the pennant in 1998.



Here is a comparison of Willie's stats, the Average AL Closer, and the Best in Category:


NAME               ERA  W  L   PCT   G  SV    IP   H   R  ER HR  BB  SO
W.Hernandez       1.76  2  2  .500  52  40  51.0  45  10  10  5  12  26
OOSL AL Average   3.43  4  5  .444  53  22  63.0  63  27  24  6  22  31
OOSL AL Best      1.76  6  2  .667  68  40  87.0  45  10  10  3  12  41

---

The top Starter on the team was "Gettysburg Eddie" Plank. Eddie finished 2nd in the AL in Winning Percentage, and 3rd in ERA. He was also 2nd in Hits/9IP, Opp BA & Lefty Opp BA, 5th in Righty Opp BA, and 6th in BB/9IP. Gettysburg Eddie proved no slouch with the bat and glove either, as he finished tied for 1st in Pitcher Fielding Avg (1.000), and was 7th in the OOSL AL in Pitcher BA (.250).



Eddie was the only consistent pitcher we had. I saved him for all the tough games. It wasn't an easy season for him. The rotation never seemed to stay the same from week to week. All year long I tried to find someone to compliment Eddie in the rotation. I tried everyone on the staff, and traded for a few more. There were stretches when he had good company, and other times when he and Willie were all we had. One thing is for certain: Gettysburg Eddie is our Ace -- and he ain't gonna pitch for anyone else!


NAME               ERA  W  L   PCT   G GS CG SH SV    IP   H   R  ER HR  BB  SO
E.Plank           2.61 13  5  .722  32 30  4  2  0 220.2 161  69  64 17  60 106

---

A third major Athletics pitcher of 1997 was somewhat of a disappointment over the course of the year, even though he ranked 3rd in Inherited Runners Scored Pct, and 5th in Games. However, he was a miserable 1 of 12 in Save Opportunities (.083). He had the main setup/middle man role for the team, and he was projected to do better than he did. I'm speaking of the submarining spitballer, Carl "Sub" Mays. It is not yet decided whether or not Sub will return in 1998 in a Starting or Middle Man role. One thing is certain, there are several teams looking to get him away from Philly -- but they'll have to ante up quite a bit if they want to succeed! Sub is far from the good-natured, team-player type of professional seen throughout most of the Athletics roster, but Philly is betting on the morose loner to be a winning player for them.


NAME               ERA  W  L   PCT   G GS CG SH SV    IP   H   R  ER HR  BB  SO
C.Mays            3.88 10  9  .526  64  2  1  0  1  99.2 112  45  43 14  30  36

---

Two in-season trades brought in pitchers who took turns shocking the OOSL AL. First came "El Tiante", Luis Tiant. El Tiante could not lose when he first came over from Saint Louis in the OOSL NL (where he did not get into a single ballgame). He was a major force in the team's turnaround, and will get a full shot to prove himself in 1998. Unfortunately, El Tiante ran into some bad karma about the time of another important acquisition, and finished the 1997 season struggling through a few losses and a lot of no-decisions.


NAME               ERA  W  L   PCT   G GS CG SH SV    IP   H   R  ER HR  BB  SO
L.Tiant           4.34  9  5  .643  27 24  0  0  0 149.1 158  76  72 16  54  86

---

Then there came Adolpho "The Pride of Havana" Luque! Dolf re-vitalized the Athletics pennant hopes late in the season. He came from the OOSL NL Saint Louis franchise also, and his entry into the OOSL AL was nothing short of fantastic. He started out in the Philly bullpen, but became a regular starter for the last six rotations of the season. The fans' high hopes are pinned on his shoulders, and he is already slotted to be a main force in the 1998 Philly rotation.


NAME               ERA  W  L   PCT   G GS CG SH SV    IP   H   R  ER HR  BB  SO
D.Luque (AL)      1.70  6  1  .857  12  6  1  1  0  53.0  37  11  10  6  22  23
D.Luque (NL)      3.92  6  2  .750  17 11  1  0  0  82.2  86  39  36  5  27  34

---

In 1997 Philly began the season by spotlighting Vida "True" Blue, Ed "The Junkman" Lopat, and James "Bob" Shawkey as The Big Three in the rotation. The Junkman was traded, and Shawkey was almost traded. Vida lost his Number 1 Starter status by going 0-fer-April (after a 5-26 1996), and spent the rest of the season bouncing between the bullpen and the rotation. He ended up with decent numbers, and deserves to get another shot in 1998, but it might not be in Shibe Park.


NAME               ERA  W  L   PCT   G GS CG SH SV    IP   H   R  ER HR  BB  SO
V.Blue            3.29  7  9  .438  36 21  0  0  0 145.0 151  66  53 12  51  85
B.Shawkey         4.13  7  9  .438  26 18  2  0  1 117.2 110  64  54  6  55  67
E.Lopat           5.20  3  8  .273  20 13  0  0  0  91.2 110  61  53 15  26  34

---

Other pitchers contributed to the successful 1997 season, such as Felix "Tippy" Martinez and Burleigh "Ol' Stubblebeard" Grimes, and they will both get another look in 1998.


NAME               ERA  W  L   PCT   G GS CG SH SV    IP   H   R  ER HR  BB  SO
T.Martinez        3.57  3  2  .600  25  0  0  0  1  22.2  16   9   9  3  13  13
B.Grimes          3.88  6  8  .429  31 14  1  0  0 127.2 113  59  55 16  53  53

---

An interesting side note to the season is this situation: We had the first pick in the Annual Draft, and chose lefty Alphonso "Al" Downing -- to the consternation of a few other owners. It seemed to be a great pick, especially considering it was an expansion year, and the talent pool was not overly stocked with gamers (if'n you know what I mean). But after one start in the regular season, I traded Al and Greg "The Bull" Luzinski for Cesar Cedeno and Jose DeLeon. Al proceeded to have absolutely horrible luck for his new team . . . and I sidestepped disaster.

NAME               ERA  W  L   PCT   G GS CG SH SV    IP   H   R  ER HR  BB  SO
A.Downing (PHA)   1.17  1  0 1.000   1  1  0  0  0   7.2   6   1   1  0   3   3
A.Downing (MIA)   3.78  2 15  .118  24 24  2  1  0 145.1 140  74  61  9  52  79
---
J.Deleon  (PHA)   4.15  3  1  .750   7  3  0  0  0  26.0  21  12  12  3   8  12             
J.Deleon  (MIA)   5.79  0  0  ----   7  1  0  0  2  14.0  11   9   9  1   6   7

NAME              BAVG  GM  AB   R   H 2B 3B HR RBI  BB  SO HB SH DP  SB CS  E
G.Luzinski (PHA)  .111  16  18   3   2  0  0  1   1   1   5  0  0  0   0  0  0
G.Luzinski (MIA)  .222  24  45   3  10  2  0  2  11   2  14  0  0  0   0  0  0
---
C.Cedeno   (PHA)  .225  82 227  28  51 14  1  5  20  12  35  0  1  3  14  3  3
C.Cedeno   (MIA)  .556   6   9   2   5  0  0  0   1   1   0  0  1  0   1  0  1


Figuring out who got the better part of it is not that easy -- in fact, it was much more far-reaching than is indicated above! Jose was involved in the trade that brought El Tiante here, and then I went and traded for Jose again later in the season! All in all the following additional players were involved in that trade, in one form or another: Luis Tiant, Firpo Marberry, Snuffy Stirnweiss, Roger Maris and Curt Flood.


---

The Rest. Herein lies the anomaly. At the same time that the pitching staff was being praised by rivals, it was also perhaps the weakest point of the team. Johnny "The Dutch Master" Vander Meer, Fredrick "Firpo" Marberry and James "Lefty" Kaat were sore spots as long as they were on the team. In Jim Kaat's case, that was all year long! He did, however, surprise everyone with a complete game shutout in the second-last game of the year -- eliminating Washington from the pennant race. But by that time, it was too late for us, and for Jim Kaat.



The best that can be said is that Firpo managed 3 Saves, and somehow they managed to win 4 games between them. Vander Meer was traded to the other League and made it to the OOSL NL Championship Series, while Firpo went on to hitch a free ride to the World's Series Championship with the OOSL AL Chicago White Sox. (go figure!) Jim Kaat is scheduled for re-assignment with the Pittsburgh Crawfords, our Minor League Team. Nobody even wants to discuss trading for him. All three were terrible disappointments.



Late season acquisition Jay Howell did not perform too badly, but he did not perform well either. However, he did not get much of a chance to prove himself, and it looks like he will get a good chance in 1998. It should be noted that he wore out his welcome over at Baltimore, who was willing to take Prince Hal Chase (see below) in exchange.

NAME               ERA  W  L   PCT   G GS CG SH SV    IP   H   R  ER HR  BB  SO
J.Howell          4.60  1  1  .500  10  1  0  0  0  15.2  18   8   8  0   5  16
J.Vander Meer     5.04  2  3  .400  31  4  0  0  0  64.1  59  37  36  9  39  49
J.Kaat            5.07  1  4  .200  25  3  1  1  0  55.0  70  37  31  6  12  24
F.Marberry        5.93  1  4  .200  17  2  0  0  3  27.1  24  18  18  4  12  18

---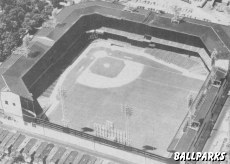 In the Batter's Box
---
The Team Captain!!!
---

"Joltin' Joe" DiMaggio was the glue that held this team together in 1997. He himself was beset by numerous injuries, and his numbers show it, but his presence on the team gave us all hope that we could win. In a word -- Leadership. On and off the field there is only one Joe DiMaggio. Even in Strat-O-Matic, there is only one Joltin' Joe.



The numbers don't easily relate the story, but we can find it there if we try. His presence in the lineup, batting either before or after Harmon Killebrew, gave the batting order legitimacy. Opposing teams sought to pitch around Joe, giving him 14 free passes (tied for 2nd in the OOSL AL). He put together the longest hitting streak on the team (16 games -- tied for 3rd in the OOSL AL), led the team in Doubles, Runs Created per 9 Innings (over 130 AB)(6.15 ) and BA vs Lefties (.333 -- tied for 7th in the OOSL AL), was second on the team in Hits (Tied), Runs Scored, Triples, Home Runs, RBIs, Slugging Avg (.494), Total Bases (242), Production (.845) and HBPs, third on the team in On Base Avg (.351), Walks, Runs Created (82.4) and Total Average (.803). He was also 11th in the OOSL AL in Outfield X-Fielding Percentage, which is poor for him but good for nearly everyone else. Everyone in Philadelphia, even from the South-Side, is hoping for a 1998 free of injuries for Joltin' Joe DiMaggio.

NAME              BAVG  GM  AB   R   H 2B 3B HR RBI  BB  SO HB SH DP  SB CS  E
J.DiMaggio        .292 129 490  76 143 27  6 20  58  43  45  3  0 13   1  0 10

---

After Joe there were two players that defined the Athletics batting order: Eddie "Cocky" Collins and Harmon "Killer" Killebrew. The loud, brash, scrappy key sacker and the quiet thunderer at the corners are a study in opposites. Cocky Collins is known for his glove, speed, left-handed batting average, good eye for pitches, bat-handling fundamentals and durability. As his nickname suggests, he is also known for not being the most humble of players -- and is always willing to voice an opinion. Killer Killebrew, despite his imposing moniker, is the epitomy of the gentle giant. The heart of the order, Killer's right-handed power is feared throughout the OOSL AL. He is known for rocket home run blasts, fearsome strikeouts, and lots of free passes to first base. He usually lets his bat do his talking -- quite different from Collins, whose mouth is just as loud as his bat (maybe louder). Killebrew hit a home run every 13.71 At Bats in 1997.



However, the real story is the paradox that in so many ways they are amazingly alike. Both are extremely versatile -- Cocky Collins is just at home at third base as he is at second, and can even play the outfield well enough to displace a few left fielders around the League. Killebrew shuttled back and forth between first and third base all season long, and can even play second base or the outfield in a pinch. Both have excellant batting eyes, and are no strangers to the base on balls. Surprisingly, this past season Killebrew outdid Collins in Stolen Base Percentage, .857 to .852 , showing that he can scrap out the extra base when the situation presents itself. Both are consistent against lefties and righties (Collins .303/.308, Killebrew .250/.244), and between them they are the team leaders in just about every offensive category that Joltin' Joe doesn't lead in.



Harmon Killebrew led the team in Home Runs (3rd in the OOSL AL), RBI's (7th in the OOSL AL), Runs Scored, Walks, Strike Outs, GIDP's (oops!), Sacrifice Flys (11), Slugging Avg (.499 -- 12th in the OOSL AL), HR vs Lefties and Righties (4th in the OOSL AL), Walks vs Lefties and Righties, Total Average (.816), Total Bases (260) and Isolated Power (.253). He was also 5th in the League in X-Fielding Pct for first basemen (.627).



Eddie Collins led the team, and the League, in trade rumours -- another point where he was the opposite of Killebrew. Collins also led the team in Batting Avg (over 130 AB)(6th in the OOSL AL), At Bats (10th in the OOSL AL), Plate Appearences (691), Hits (6th in the OOSL AL), On Base Average (.371 -- Tied for 9th in the OOSL AL) Singles (156), Games, HBP and Stolen Bases (6th in the OOSL AL). Additionally, he was 2nd in the OOSL AL in SB Pct, and 4th in X-Fielding Pct at second base (.889).

NAME              BAVG  GM  AB   R   H 2B 3B HR RBI  BB  SO HB SH DP  SB CS  E
E.Collins         .306 154 607  81 186 22  4  4  51  61  61  4 14 11  23  4 12
H.Killebrew       .246 146 521  82 128 14  2 38 101  72  79  0  0 20   6  1 10

---


One player does not make it into the upper echelon for 1997, Anthony "Tony G" Gwynn. That's a disappointment because Tony G was expected to be included with Joe, Eddie & Harmon as the top batters. But he also doesn't belong in the middle of the pack either -- indeed, he did not do so badly. Perhaps because so much more was expected of him (rightly or wrongly) -- he fails to impress enough to be singled out -- and in so doing, he -gets- singled out!



One thing Tony did better than anyone else in both OOSL Leagues was field the ball. He was the only non-pitcher to compile a qualifying, perfect X-Fielding Pct at his primary position. He anchored right field in Shibe Park all year long, and will continue to do so for many years to come. His name is bandied about in trade rumours by -other- clubs quite often, but only once by this management (when trying to get Rod Carew). He won't ever be used as trade bait again, because even though he did not live up to the Owner's expectations, he proved himself much too valuable to lose. That in itself is a hefty measure of Tony G's worth. He finished 1st on the team in Triples (Tied for 8th in the OOSL AL), 2nd on the team in Batting Average, Hits (Tied), Intentional Walks (4 -- Tied) and On Base Avg (.333) 3rd on the Team in BA vs Righties (.302) and Games, and 4th on the team in Runs Scored, Doubles (Tied) and Stolen Bases. Oh yes, Tony G hit the first Athletic home run in the Big Ed Dynasty (4/10/97 @ Boston), not Greg Luzinski as previously reported.

NAME              BAVG  GM  AB   R   H 2B 3B HR RBI  BB  SO HB SH DP  SB CS  E
T.Gwynn           .293 138 488  50 143 16  9  6  41  29  41  2  2 10  10  4  0

---

The Others. Here is where the chemistry begins bubbling. So far we haven't uncovered enough of a reason for this team to have been anywhere close to competing for the pennant. Unless one accepts Willie Hernandez as the undisputed -only- reason for the good fortunes of the club in 1997. But even then, Willie accounted for only 42 of 79 victories (40 Saves and 2 Wins). The Team won 37 other games without Willie's help -- and even in the victories Willie contributed to, the rest of the team -had- to provide enough offense and defense to win. Willie didn't do it alone, no matter how good he was. But to point to any of the rest as being prime movers during the season would be impossible. And the others already discussed just don't add up to a winning season. No. The secret of the 1997 OOSL Philadelphia Athletics was that everyone contributed. That someone was able to step up and get that crucial single, that fundamental move'em-up sacrifice, that necessary sacrifice fly, that unexpected stolen base, that pitcher-tiring walk, and once in a while -- that season-best game to carry the team when nobody else can hit a lick.



Standouts among the pack are:

---
Phil "Scooter" Rizzuto's team-leading 23 Sacrifices (Tied for 2nd in the League) in only 249 At Bats. He and Ozzie "The Wizard" Smith battled all year long for the starting shortstop job. Though they did not separately qualify for the X-Fielding Rankings at shortstop, together they pulled down the number 5 Slot with an .855 Pct (The Wizard of Oz .863/ Scooter .844). Early predictions see Scooter getting the nod out of the starting gate for 1998.
Dave "Mr." Winfield compiled a perfect X-Fielding mark in left field, providing a rifle arm in the outfield from all three positions as he backed up Joe D and Tony G when they were hurt. He also pulled emergency duty at third base. Dave's team-rankings include 3rd in Home Runs, 4th (Tied) in RBI, and 5th in Runs Scored. His early slump kept him on the bench longer than was probably necessary -- May was not good to Dave this season! Look for an expanded role in 1998 for Mr. Winfield.
The Catching Corp. deserves a special round of applause. Elston Gene Howard, Earl Jesse Battey, "Big Cliff" Johnson and Deacon White (profiled below) provided solidity and diversity behind the plate. The main men were Elston and Earl. Together they provided some much-needed offense, batting a very respectable, combined .285! Behind the plate, Earl Battey ranked 6th in the OOSL AL in Opponent SB Pct (Tied .679), and Elston Howard qualified for 8th in the OOSL AL in catcher X-Fielding Pct (.759). Ellie and Earl together compiled an even better X-Fielding mark of .771. While Deacon and Big Cliff held opposing base runners to a combined .562 success rate. One caveat though, Big Cliff's primary role was as the Team's Pinch-Hitter -- a role he did not succeed at, batting .214 in 56 PH-AB with no home runs. He will get another chance in 1998 because he is a personal favorite of the Owner and General Manager -- Big Ed. But if'n he don't produce, Big Ed's got another personal favorite waiting in the minors -- Otoniel "Otto" Velez.
Ezra Ballou Sutton (does he need a nickname with a handle like that?) and James "Deacon" White provided the team with a platoon at third -- and along with Harmon Killebrew. Killer played every day he could, but which side of the field he was playing on depended on a number of things, especially who he was playing with -- Ezra or Deacon or a spot first baseman like Big Cliff or Oscar -- and who was hot with the glove. Y'see, Deacon had some uncharacteristic fielding lapses at third base early in the season, so Killer went to third to spell him. Ezra provided late inning fielding support at third base in many games, and discovered himself at shortstop in a few also. Deacon found himself behind the plate, in the outfield, and at both infield corners. Both came through with the clutch hit often enough for opponents to use their names as swear words -- which one just did not do within earshot of The Deacon. Deacon also was 3rd on the team in Stolen Bases (12).
Jewel Winklemeyer Ens. The Manager. And the rest of the coaching staff (see the Athletics Page) Yes, it was only the Strat Computer Manager -- the same one that everybody disrespects so vocally. But Ens made some neat calls during the season that paid off. Remember, I'm a Remote Manager -- I have no control over a game in progress . . . For a good season, Ens gets this special mention -- and a contract for 1998. Hmm. Y'know? I just realized that Ens' lifetime Winning Percentage as a Manager was the same as our Winning Percentage last year -- .513!

NAME              BAVG  GM  AB   R   H 2B 3B HR RBI  BB  SO HB SH DP  SB CS  E
E.Battey          .318  48 129  12  41 11  1  3  31   8  22  1  3  1   0  0  3
E.Sutton          .288  80 132  15  38  3  1  0  14   5  11  1  0  1   3  1  2
E.Howard          .274 113 372  27 102 21  6  6  49  23  50  1  1 10   1  5  5
D.White           .259 117 382  32  99  6  2  2  29  21  43  3  1 11  12  3 19
D.Winfield        .257 125 315  44  81 16  4 12  51  21  39  2  0 11   2  0  4
P.Rizzuto         .253  84 249  28  63  6  0  0  11  17  25  2 23  4   5  4  5
O.Smith           .220 117 313  25  69 10  1  1  20  32  24  2  9  5   6  2 12
C.Johnson         .175  81 114   8  20  3  2  2  15  12  28  1  0  3   0  0  4

---

Then, there's the major disappointments of the season. "Prince Hal" Chase was perhaps the biggest of them all. Big Ed was warned that Hal was not the man for the first base job, but Big Ed wasn't listening. "Prince Hal has marvelous natural talent. He is perhaps the best natural player besides Mr. Winfield," said Big Ed, as he signed Chase to a contract. But Prince Hal also had a ravenous talent for gambling and remarkably accurate poor play (!). It did not help that he was often seen in the company of fellow gambler Pete Rose during the horrible 8-23 opening run by the Athletics. Nothing was ever proved, but the team's luck improved greatly when Prince Hal was first benched, and then traded to rival Baltimore. (Note: it was never proved over there either that Prince Hal had anything to do with the Orioles late season swoon during the heat of the pennant chase)



Aside from Chase, the Athletics had traded/drafted for, and counted on, William Van Winkle "Chicken" Wolf, Oscar Charles Gamble, Cesar Cedeno and Roger Eugene Maris. It probably is no co-incidence that they are all outfielders. One could also toss Greg "The Bull" Luzinski into the pile also, but he did not have much of a chance with the team before being traded away (see stats above).
Chicken Wolf (aka Rip Van Winkle) was counted on to provide some clutch batting average support, a musket arm from left field, and to cover shortstop in a pinch. Well, he covered short in a pinch, and his arm spit some good buckshot -- but the clutch hitting was asleep. His lone base on balls is also a testimony to his lack of discipline at the plate.
Oscar Gamble was slotted to provide left-handed power in special situations. Oscar did hit for power -- .420, .197 points over his BA, 20.89 AB per HR -- and drove in and scored a decent amount of runs. However, his very sporadic, highly inconsistent performance at the plate has his name being mentioned quite often in Winter Trade Planning Sessions.
Cesar Cedeno was brought to Philadelphia after the season started, and was heralded as the perfect backup to Joltin' Joe -- and also a timely replacement for the then slumping Mr. Winfield. As luck would have it, Cesar did not do well at all -- except on the base paths where he ended up second on the team in Stolen Bases.
Roger Maris. Big Ed and the fans celebrated when he swung the deal to bring Roger Maris into town. As it turned out, though, there was no reason to celebrate. Joe D went down with several nagging injuries right after Roger came to town. Cedeno had already proven incapable of filling Joe's role, so Roger was promptly put into the starting lineup -- batting 3rd, 4th and 5th, as the situation called for it. Maris did well in the outfield, where he's blessed with a fine arm and a natural glove -- but at the plate, something was seriously wrong. Roger will get another chance as a sub, lefty, power outfielder in 1998 -- as he and we seek to forget his 1997.

NAME              BAVG  GM  AB   R   H 2B 3B HR RBI  BB  SO HB SH DP  SB CS  E
H.Chase           .253  50  99  10  25  6  2  0   7   3  10  1  0  2   3  2  4
C.Wolf            .252  41 111  10  28  8  2  0   8   1  14  1  1  1   0  1  0
C.Cedeno          .225  82 227  28  51 14  1  5  20  12  35  0  1  3  14  3  3
O.Gamble          .223  73 188  29  42  6  2  9  29  18  28  1  0  4   1  0  3
R.Maris           .207  39 111  10  23  1  0  2  11   9  14  3  0  3   0  0  1

---

Snuffy. George "Snuffy" Stirnweiss was the most missed player of all that were traded away. Big Ed tried to get him back a few times during the year, but there never was an opening for serious talks. Other owners around the OOSL recognize Snuffy's worth as a utility infielder also. Perhaps next year . . .

NAME              BAVG  GM  AB   R   H 2B 3B HR RBI  BB  SO HB SH DP  SB CS  E
S.Stirnweiss      .286  33  28   2   8  0  0  0   0   3   6  0  0  2   2  1  0

---
"You always get a special kick on opening day, no matter how many you go through. You look forward to it like a birthday party when you're a kid. You think something wonderful is going to happen."
-Joe DiMaggio-
---




---
- OOSL Athletics Section Index -
Athletics / Final Standings / Player Statistics / Team Statistics / Athletics Narrative / Shibe Park / Logo / / Batting Leaders / Pitching Leaders / Minor League Affiliate
- Athletics History Section Index -
1994 Season Stats / 1995 Season Stats / 1996 Season Stats
- OOSL Section Index -
OOSL Net / OOSL Central
- Dugout Section Index -
Big Ed's Dugout / Casey At The Bat / Who's On First / Links / Baseball / 3001
---
The Land of Beyond





Click here to send
E-Mail to Big Ed.



Copyright © 1997, 1998 MoonWolf Enterprises. All Rights Reserved.